Hotel Sensimar Resorts & SPA Side/ Antalya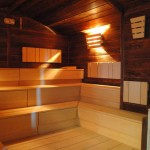 Turkish Riviera – settled in such a country which is very rich in terms of history and where tradition and daily life is mingled. You just set off and do not expect less than having an absolute rest at the azury blue seaside lying through horizon. Dive into the sea of sensations.
Sensimar Side Resort & Spa newly built for you in 2009 is located on a thin sandy beach lying for miles and at the side of the new walk of Side-Kumköy.